Happy New Year to All of Our Farley Foundation Friends
We hope that you all enjoyed a pleasant and peaceful holiday season. It is indeed the beginning of what we hope is a happy 2020 for The Farley Foundation (TFF) as we are pleased to announce that "Cash" our beloved, 60 pound, mastiff mix, has been adopted into his forever home as of January 1st. He has been in foster care since returning to TFF in April.
Cash's Journey
If you recall, Cash was re-rescued by TFF after being re-homed by his original TFF adoptive family to another owner who subsequently surrendered him to a facility in South Carolina. Thankfully, the good people at The Humane Society of Marlboro County contacted us and arrangements were made to return him to TFF. This could have been avoided if the original adopter had adhered to the terms of the TFF adoption contract and contacted TFF beforehand. If so, Cash would not have had to endure being tethered to a tree nor spend any length of time in an already overcrowded shelter. We cannot express the importance of micro-chipping your pets because it does save lives, just ask Cash. 😉
Thanks to all who cared for him before his adoption including: Volunteer Bill Graham who assisted in transporting Cash back to TFF; Pinetree Animal Hospital; and TJ Combs at TJ's Bed and Biscuit in Aberdeen who fostered him for several weeks.
---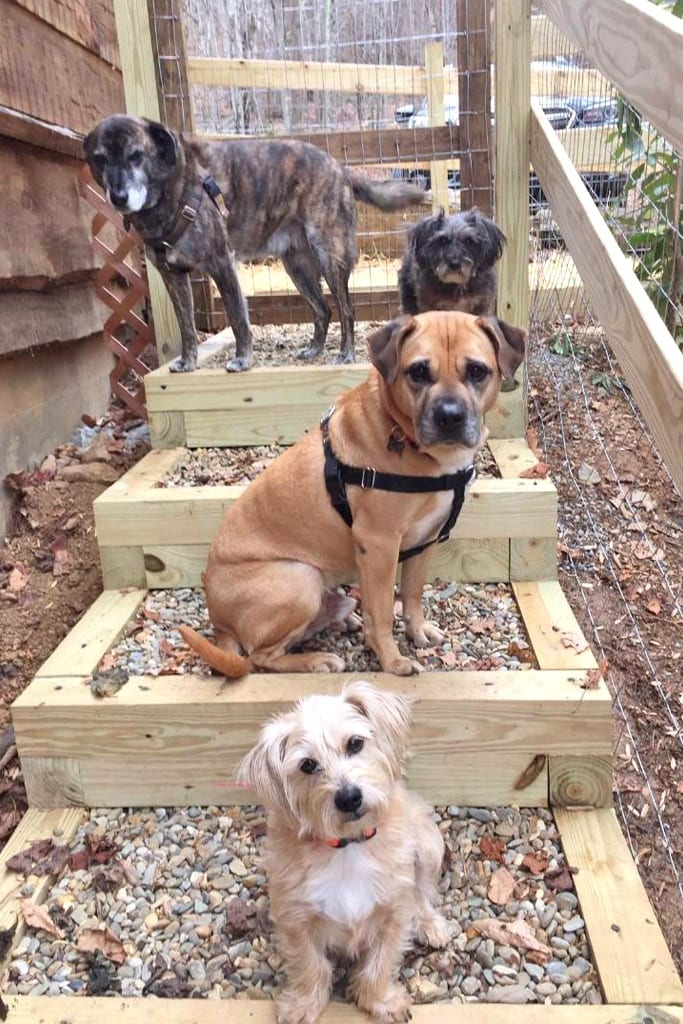 Redirecting Our Efforts
The New Year also brings about more changes at TFF and its mission (The Farley Foundation Mission) to positively impact the serious animal homelessness problem in North Carolina and support no-kill advocacy. (Kill No More) The kennel business (Seven Lakes Kennels) housing our facility was sold and we thought it was time to make a transition and redirect our efforts to seek alternative care methods as a means to rescue animals: more donor dollars would go directly to animal care thereby cutting operating overhead significantly, particularly avoiding the need for paid help and facility-related expenses. These changing circumstances will require time for us to adapt and re-position our efforts.
As TFF moves forward, we appreciate any amount you may be able to contribute to support our mission in saving lives (Donate). If you would like to participate in helping our homeless animals in need please feel free to contact us for more information.  
Thanks again to our reliable core of volunteers, including Caroline and Mike Ivey of Loyel Media in Pinehurst who have been indispensable in supporting our media platforms, among other things.
They're Counting on You
Please remember the many homeless, adoptable animals that are currently at-risk and living in "kill-shelters" throughout North Carolina, awaiting a forever home. If you are unable to adopt or foster one of these deserving animals, please support your favorite animal rescue organization by volunteering your time or making a monetary donation, or at the very least, help raise awareness.
We will continue to update you and communicate our ongoing work. Although we understand that we cannot realistically save every adoptable animal from unnecessary destruction, we are adamant in our refusal to stop trying.
On behalf of The Farley Foundation, we thank you.

John and Betsy Ficarro, Co-Founders.