The latest news for our Farley Foundation Friends:
We want to wish you all a joyous and peaceful holiday season.
We continue to execute the TFF mission by directing our financial and human resources to support like-minded animal rescue groups, sponsor special needs animals, promote animal welfare and advocate the "no-kill" animal philosophy.
---
We have recently donated to the Outer Banks SPCA and The Currituk Animal Shelter to sponsor and support the care of several kittens in need.
These kittens and adult felines need your help as cats are at least three times more likely than dogs to end their lives in shelters.
Adopt your next feline bestie at:
Outer Banks SPCA, obxspca.org
Currituck County Animal Shelter, adoptcurrituckanimals.com
Some of the easiest pets and most loving are kittens and cats. They are just as affectionate if not more so than other pets.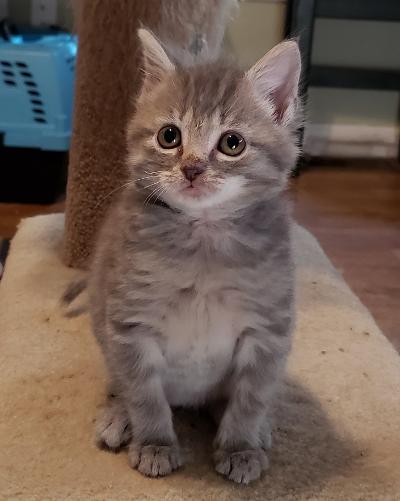 Who could resist this sweet face! Kittens and cats are pretty simple and very entertaining. Providing shelter, fresh water, good nutrition, a litter box and cuddles are the necessities for a well-lived life.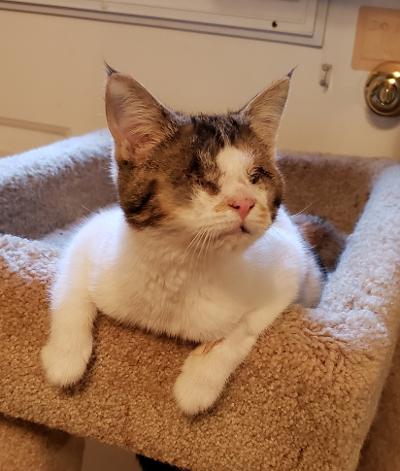 This sweet baby (above) would do well in a quiet home. Anyone with a huge heart would not hesitate to adopt a special needs kitty. Surprisingly, these adorable pets adapt easily to a good routine.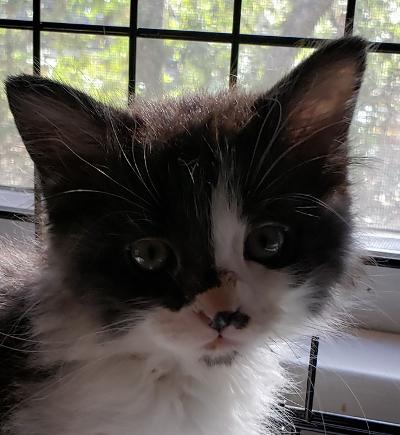 There are far too many kittens and adult cats that need loving homes. If you are not in the position to adopt, please consider fostering. Not only do you free up space in the already crowded shelters but it can be the most rewarding experience of a lifetime and the most fun!
---
Animal Advocates of Moore County (AAMC) and Casey to the Rescue are two more groups to whom we have recently provided financial support.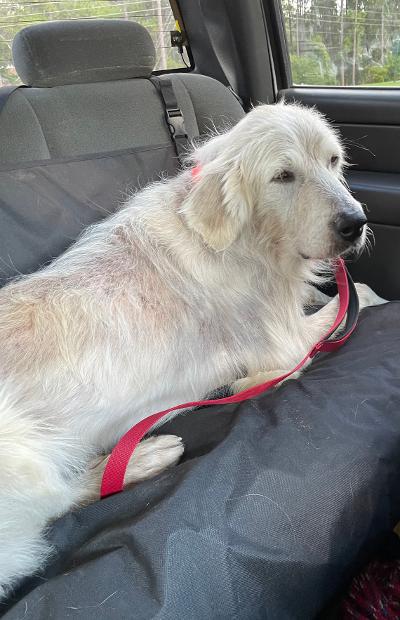 Animal Advocates of Moore County, aamcnc.org
Sampson, a special needs dog rescued by AAMC and shown above in "after" condition, is now happily settled in his new home. He was severely emaciated and in need of urgent veterinary care when AAMC rescued him.
---
Casey to the Rescue, caseytotherescue.com
Volunteers from Casey to the Rescue (animals are rescued by this group in memory of Casey Owens, a Marine corporal and Wounded Warrior who eventually succumbed in 2014 at age 32 to injuries suffered in Iraq while saving a fellow Marine) make monthly trips from upstate New York and travel to Lexington, Kentucky to rescue adoptable dogs and cats like these shown below from kill shelters.
Visit their website to witness the amazing work these kindhearted volunteers do to save lives every day.
Sadly many of these animals would never get a second chance if it wasn't for the many (but not enough) Non-Profit Rescue Groups who work tirelessly to end the needless destruction of lives.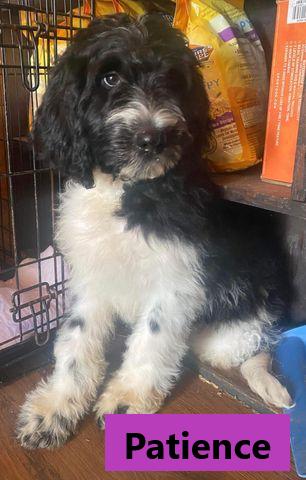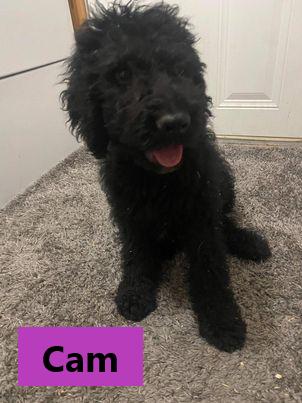 Their mission is to rescue dozens of animals who are days (or in some cases, hours) from being euthanized. They lovingly load dozens of adoptable pets in their transport and drive 539 miles to freedom and a better life.
Along the way, they drop off some of their new furry friends at numerous no-kill adoption centers… And every one of these adorable pets are adopted within a few weeks' time.
---
SARGE'S ANIMAL RESCUE, sarges.org
TFF also continues its support of Sarge's, a Waynesville, NC rescue group and their special needs animals. Sarge's saves most of its adoptable animals from euthanasia located in the Haywood County Animal Center. They strive to decrease the number of homeless dogs and cats, as well as improve their welfare, through support of the bond between the animals and their human companions. Sarge's frees up space in the already crowded shelter until suitable homes are found.
Meet Amy, Fatty Patty, and Molly! These teenage citizens (pictured below) have lived together since puppyhood. Sadly, their owner move into an assisted living facility. Unfortunately, the assisted living center did not have room for three Shih-Tzus, so these golden girls ended up at Sarge's. All have suffered skin issues and have been on numerous antibiotics. One of the girls had to be spayed as well. They definitely need and deserve a loving home. You can adopt one (or all three!) of these full bred Shih-Tzus at Sarge's.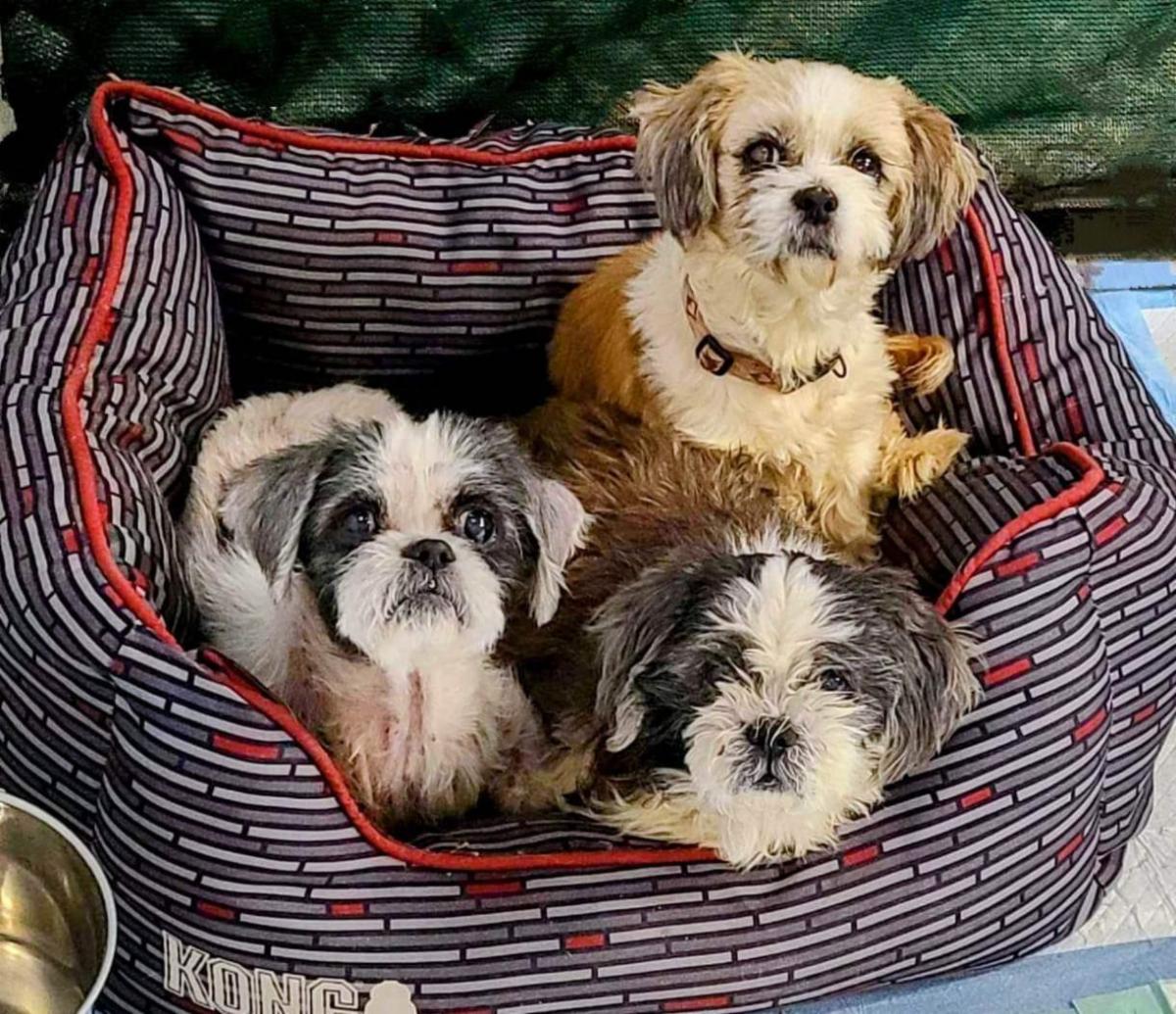 Meet Lada! This sweet kitty (pictured above) came from the county shelter and has suffered from a skin condition. After several treatments including medication and food trials; it was discovered that Lada suffers from an autoimmune disease and is now on the road to recovery.
---
See Something, Say Something.
There is no shortage of animals in need like those shown below, whether in a shelter or within the community.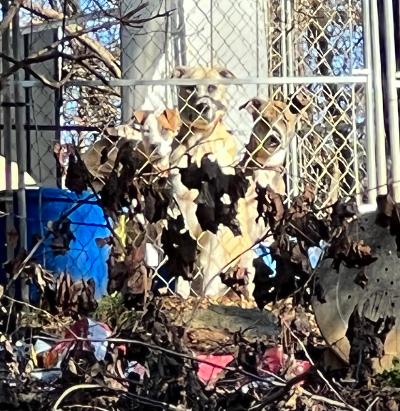 The Farley Foundation has provided bundles of cedar chip bedding for local pets left outdoors and through prompting and working with Haywood County Animal Services, the owner of these dogs was also required to supply heating elements to water vessels.
If you would like to assist us in providing adequate food, water, and shelter to the many animals that are left outdoors, please donate and we'll provide the necessary materials for the county officers to distribute.
---
We appreciate any amount you may be able to donate to support our continuing efforts and those of rescue groups we personally evaluate and assist. We also are grateful that one of our donors will match any donation made to TFF in 2022 and 2023 on a two-to-one basis, up to $10,000.
You may make an online donation here on our website or simply mail your donation to: The Farley Foundation, P.O. Box 1437, Clyde, NC 28721.
If you are unable to donate, then please consider adopting, fostering, volunteering with a local animal rescue group or simply raising awareness of the no-kill philosophy with others. You can find helpful information here: NO KILL ADVOCACY CENTER.
A continuing thank you goes out to Caroline and Mike Ivey of Loyel Media in Pinehurst who are indispensable in supporting our media platforms, among many other things.
We again wish you all a pleasant Holiday Season!
John and Betsy Ficarro, Founders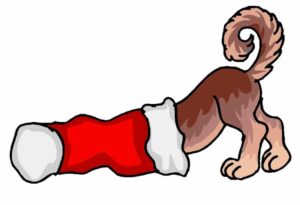 The Farley Foundation, Inc. (Federal Tax ID #47-1605276) is a 501(c)(3) public charity.
Our mailing address is:
Post Office Box 1437, Clyde, North Carolina 28721.
If you have any questions about our organization, please contact us directly via email (jrficarro@aol.com, adopt4leggeds@aol.com) or by telephone (910) 315-3052, (910) 315-9569).